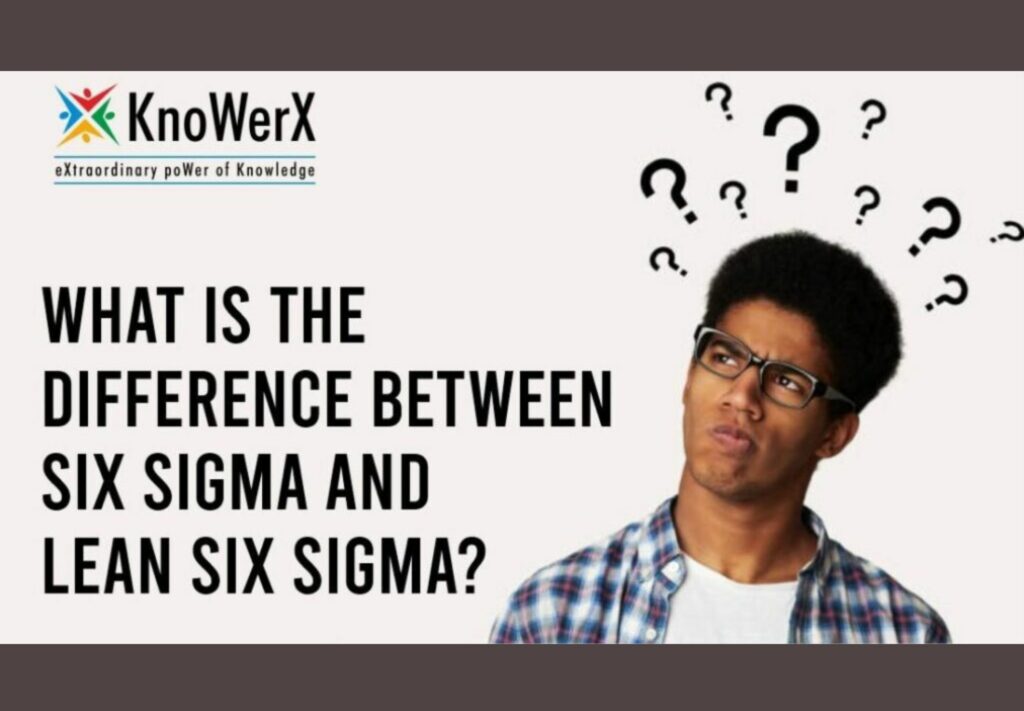 Even the most tried-and-true business methods and technologies must evolve over time to meet the needs of the industry and today's businesses. Six Sigma is no exception, with numerous branches, specialisations, and schools of thought sprouting from the original idea over time to meet new demands.
Thus, it has become extremely necessary for organizations and individuals to have a six sigma certification to further commence their knowledge of the field.
In one instance, two opposing schools of thought have combined to create a single, unified methodology capable of addressing multiple objectives. This is Lean Six Sigma, a management method that develops on Six Sigma principles while focusing on efficiency. Both approaches aim for the same thing: more efficient processes that result in a higher bottom line. The difference is seen in how they approach achieving that goal.
What is Six Sigma?
Six Sigma was created with a single goal in mind: to reduce the latency and defect rates in manufacturing processes through descriptive statistics. Six Sigma accomplishes this through the use of one of two 5-step strategies: the DMAIC or the DMADV method.
Both methods have distinct applications. DMAIC is an acronym that stands for Define, Measure, Analyze, Improve, and Control. Recognizing the problem you're attempting to solve, taking note of your current methods, identifying and developing a solution, and preserving that solution in the future are all part of this process. This is ideal for supply chain performance problems or when only process adjustments are required, rather than an entirely new function.
DMADV (Define, Measure, Analyze, Design, Verify) comes into play here. The first stages of the project are identical, but the Design stage allows for the development of a completely new instrument to solve the issue. The Verify step then concentrates on ensuring that the required solution is still solving the problem.
Six Sigma is all about inspecting the supply chain for flaws, identifying problems, and resolving them as efficiently as possible. There are also sigma six training courses provided by KnoWerX which are affiliated with the APICS Certification program.
What is Lean Six Sigma ?
The Lean approach, on the other hand, is wholly focused on reducing waste and giving full value to customers with the least level of investment possible. In the 1980s, the term "Lean" was first used to define the Toyota Business System, a business philosophy that made the organization run more efficiently. It involves every level of an organisation, guiding new processes and driving resource allocation. The primary distinction between Lean and Six Sigma is that Lean is less centred on manufacturing and more often shapes all aspects of a business.
Lean Six Sigma encompasses two main approaches, resulting in a potent toolkit for waste minimization. The DMAIC method offers an excellent route map for finding solutions to problems as businesses wish to understand where they may have wasteful practices in place. This methodology synergy serves primarily to help eliminate the eight types of waste, expelling anything from a process – whether material, time, or effort – that does not add value.
What is the difference between Six Sigma and Lean six sigma?
Lean Six Sigma is ideal for businesses that want to standardize their procedures and provide as much value to their customers as possible. The DMAIC method's staged thinking and clear blueprint can be a useful resource when implemented to any strategic plan, not just defect preventative measures as in conventional Six Sigma methodology.
As the distinction between Lean and Six Sigma becomes increasingly blurred, entirely new methodologies and philosophies are bound to arise. The next great innovation in Six Sigma thinking will be experts who can help businesses manage these complicated refinements.
About KnoWerX's six sigma and lean sigma program
KnoWerX provides comprehensive Lean Six Sigma (LSS) certificate programs as well as various courses on SCM for business professionals with different levels of Lean Six Sigma experience. The Lean Six Sigma certificate programs prepare professionals to meet the high demand for Lean expertise, abilities, and certification.
The title SCM Guru is not bestowed lightly. We earned this title because of our expertise and extensive understanding, as well as the thousands of people who have benefited from it.