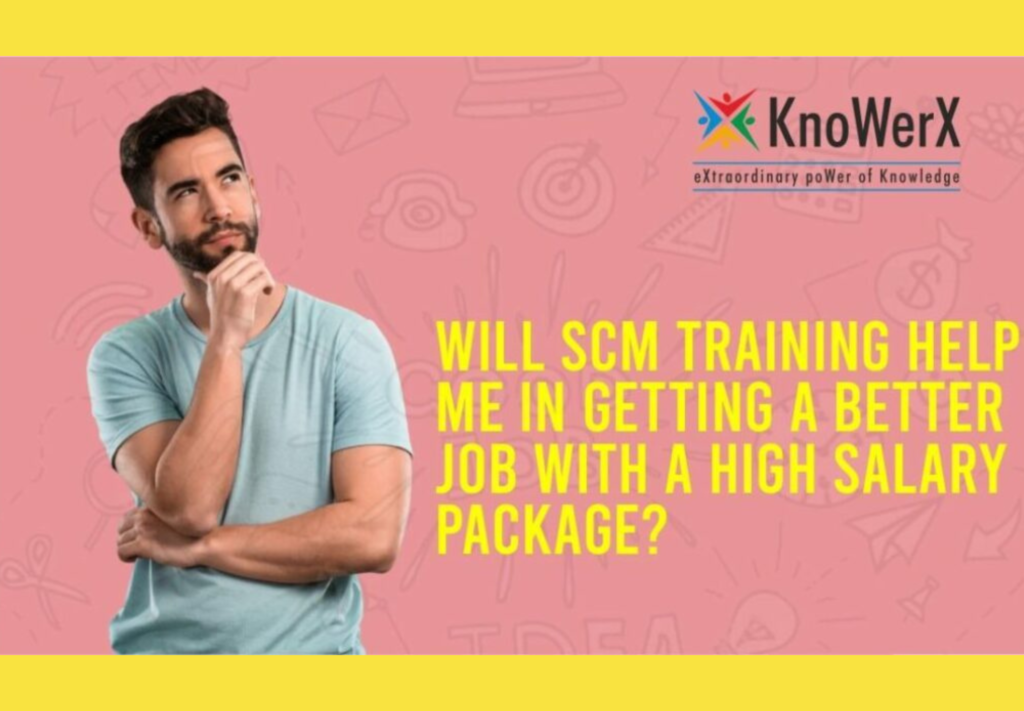 While it may not be the career that comes to your mind when you think of retail, logistics and supply chain professionals in great demand in the industry that depends on delivering goods to customers timely. So, why should you choose courses on SCM?
Delivering the right products and services at the right time, at the right cost and, in the right quantity and quality is the heart of supply chain management and logistics. Every retail organisation comes with a supply chain, making this area the one with multiple opportunities for employment.
Multiple SCM jobs involve administrative as well as practical duties – a combination that is in-demand as well as interesting. As an individual, if you choose to get SCM training, you will gain the requisite knowledge and skills that organisations require.
How will SCM training help you get a better job and salary?
Moreover, with the outbreak of the global pandemic, there has been an increase in demand for many products – essential and non-essential. This has led to an increase in business processes and functions. Here, organisations demand adept individuals with the right skill set and experience. With the right SCM training from SCM guru KnoWerX, you can ensure that you are the one that organisations are looking for.
As your SCM guru, we help you reach your goal and reap the finest benefits. You contribute to the organisation by improving cost-efficiency, maintaining the inventory levels, decreasing labour costs and increasing sales. All these skills and knowledge to do the same comes from the finest training and certifications that we offer.
You should also note that the average supply chain management professional salary is 8 lakhs which can go up much more depending on the candidate and his or her potential. SCM training does not bind you to a specific industry – it offers you a chance to experiment and explore different sub-sectors. You will also develop the ability to apply the best possible technologies that will make you stand out from the crowd and get a better job as well as a better salary package.
Moreover, owing to the offerings in the field, the job in the industry feels rewarding in itself. It offers plenty of opportunities. Also, with your relevant background, you can choose to go for different industries as well as job roles that suit you.
The bottom line
Finally, we can say that getting an APICS certification can help you advance your career by getting a better job and a higher salary package. All you need to do is connect with SCM guru KnoWerX and find the finest APICS certification course for yourself. Develop your knowledge and skills and become the best candidate with the right potential in the industry. For more information, get in touch with us.