APICS- CPIM 8.0 Certification
Certified in Planning & Inventory Management
The APICS Certified in Planning and Inventory Management (CPIM 8.0) program is recognized globally as the standard in production and inventory control. An APICS certification shows your commitment to the profession. It leads to a sense of accomplishment, demonstrates your value to the organization, enhances your earning potential, and provides a clear path to career advancement. The APICS CPIM program is segregated into modules spread across two parts. It provides trainees with the best possible learning resources, educational assessment, and knowledge base.
More than 100,000 professionals have earned the APICS CPIM, and nearly 3,000 have advanced to the APICS Certified Fellow in Planning and Inventory Management (CFPIM) designation. After earning an APICS CPIM certification, you can initiate the process of acquiring the CFPIM credential. The unique characteristic of the APICS CFPIM credential is the willingness to share special domain knowledge with others by presenting, publishing, teaching, and participating in professional development activities.
Benefits
Globally Recognized as Best Production and Inventory Certification.
Higher earning potential and enhanced career growth
Optimizes internal operations and increases customer satisfaction, thereby resulting in higher profits.
Increases the functional knowledge of production & inventory management.
Worldwide recognition of CPIM certification will open doors to global career opportunities to work across the world and with MNCs.
Increases professional recognition and marketability.
Master the skills needed to improve the efficiency of processes through effective planning tools.
The latest practices and tools will improve job performance and help them drive change and improvement in their organization and maximize the efficiency of planning and operations.
Enhances credibility and reputation within the organization.
Why KnowerX
Pioneers in SCM Training & Certification with legacy of more than 30 years, KnoWerX is the Only Premier Elite Partner(PEP) of ASCM in India. You can avail below benefits when you take the ASCM certification through us.
Lowest Pricing on SCM certificates & training
Get more 5% discount in Exam fee
Zero shipping charges within India
Free Re-Take on exams
Pay your fees in installments with the help of our finance partner
Opportunity to work in any country of your choice
Unparalleled Assistance from KnoWerX team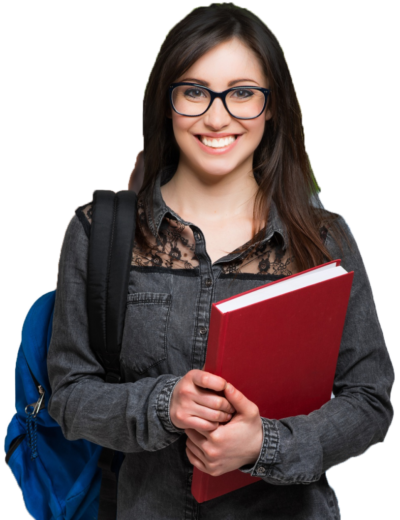 The CPIM Learning System is divided into 8 Modules.
CPIM Modules
Module 1: Supply Chains and Strategy
Supply Chains, the Environment, and Strategy
Strategic Scope and Objectives
Developing and Managing Organizational Strategy
Functional and Operational Strategies
Environments, Types, and Layouts
Performance Monitoring and KPIs
Risk Management
Capital Equipment and Facilities
Sustainability Strategies
Module 2: Sales and Operations Planning
S&OP Purpose and Process
Aggregate Demand and Supply Plans
Reconciling S&OP Plans
Module 3: Demand
Demand Management
Sources of Demand/Forecasting
Forecast Performance
Module 4: Supply
Creating and Validating the Master Schedule
Using and Maintaining the Master Schedule
Material Requirements Planning
CRP and Scheduling
Suppliers and Purchasing
Changes and Product Life Cycle Management
Module 5: Detailed Schedules
Planning Detailed Schedules
Scheduling and PAC Methods
Creating Production and Service Schedules
Managing Detailed Schedules and Scheduling Materials
Module 6: Inventory
Inventory Planning
Inventory and Product Costs, Value, and Metrics
Itemized Inventory Management
Inventory Control
Module 7: Distribution
Planning Distribution
Replenishment and Order Management
Waste Hierarchy and Reverse Logistics
Module 8: Quality, Technology, and Continuous Improvement
Quality
Technology
Continuous Improvement
FAQ ?
Frequently Asked Questions
What are the major changes in the New CPIM Learning System?
The APICS CPIM Certification has been updated with major changes in 2023. This document enlists the highlights of these changes. It does not include specific sentence changes or typos.
How many books are there in New CPIM Learning System?
3 books (440, 519, and 432 pages, respectively).
How can one benefit from ASCM Certification?
Benefits to Companies:
Helps employees master advanced supply chain management principles that extend beyond an organization's internal end-to-end operations from suppliers to customers.
Provides a higher level of skills and knowledge needed to streamline business operations and produce bottom-line results.
Benefits to an Individual:
Provides candidates with all the necessary tools to effectively manage global supply chain processes and activities.
Enables them to implement best practices in the industry to increase supply chain efficiency.
Allows more credibility and recognition at your workplace.
Which ASCM certification should I opt for?
If you are looking for an entry Level Certification OR certification training to update your knowledge in the inventory and production functional domain, ASCM CPIM is the go-to option to choose. It comprises of Plan, Source, and Make. Refer to our CPIM brochure to know more.
If you want to make a career in Logistics, plan for ASCM CLTD Certification. It covers Deliver and Return within the organization. Refer ASCM CLTD brochure to know more.
If you want to learn about end-to-end Operations management, attempt ASCM CSCP Certification. It covers the entire spectrum supply chain beyond the four walls of the organization.
When professionals (Top or Higher Middle level management category) have a project to re-engineer or re-structure the supply chain of company, then every participant who is a part of the project should be SCOR-P certified. Refer to the ASCM SCOR-P brochure to know more.
In Which industries Supply Chain is important?
Today, supply chain exists in almost all the fields. The list is quite vast. To name a few…
Manufacturing companies E-Retail
Technology Food & Beverage
Shipping
Automotive
Fashion
Healthcare Oil and Gas
E-Commerce, and so on.
Is the certificate known globally?
Yes, APICS/ASCM Certifications are recognized globally.
Do I have to be an ASCM Member to pursue a certification?
Being a member, you get discounts on exams and learning system. However, membership is not mandatory to earn a certification.
Should I take training or not?
Training is always beneficial for certifications. You can always connect with the instructor for any doubts or queries related to the study material and have a smooth process towards your exams. KnoWerx instructors have more than 35 years of experience and the passing ratio of KnoWerX candidates is 90%, and too in first attempt.
Modes and terms of payment?
You can make the payment either through Net Banking or Credit Card.
Payment Terms: i. 100% Advance ii. Instalments
Is the APICS CPIM Course globally recognized?
The APICS CPIM Certification (Certified in Production and Inventory Management) is a globally recognized professional certification awarded by the ASCM. The CPIM certification program has been designed to inculcate the knowledge and skills necessary to successfully manage supply chain activities at a scale. It is currently one of the most popular and well-recognised certifications available in operations management, and it is held in high regard by organizations globally.
The CPIM certification covers various topics such as inventory control, materials requirements planning, production process planning, process control, supplier relationships management, forecasting and demand management, quality assurance, operations planning, enterprise resource planning, and much more.
By obtaining the APICS CPIM certification through KnoWerX, professionals can improve their understanding of supply chain management across all levels of the organization. This certification provides them with a competitive edge when seeking better job opportunities or growth in their career. In fact, many employers actively recruit candidates who have successfully completed their CPIM certification due to its global recognition as the hallmark of supply chain excellence.
It can be safely stated that holding an APICS CPIM Certification is highly respected among the industry worldwide due to its comprehensive coverage of industry-related concepts with focus on concept execution too, through global operations management.
Is it possible to pay fees in EMIs?
YES, you can. Kindly connect with our sales team for further assistance on the same.
What is the Exam Pattern and Scoring?
Pattern: The exams are computer-based. It consists of 150 Multiple Choice Questions and you will have 3.5 hours to complete the same. No negative marking
Scoring: The CPIM exam score range is 200-350. A minimum score of 300 or higher is required to pass the examination. Any score 299 or below is failing
Can I take exam from India or will I have to go abroad?
You can take exams across the globe. Testing is available at the Pearson VUE Exam / Testing Centers. You can search for a convenient testing location and schedule your exam.
What is the validity of all certificates?
APICS/ASCM Certificates are valid for 5 years. Within these 5 years a candidate must earn and submit 75 points to renew certificate for another 5 years. For more information on the rules and policies on maintaining certification, please visit https://www.ascm.org/learning-development/certifications- credentials/certification-maintenance.
Will I get a job, an increment or a promotion after completing APICS certification?
APICS certifications help you increase your knowledge, like any other qualification, in management stream. So, it should lead to a new job, an increment or a promotion but this cannot be said with certainty as they sway heavily in both, the positive and negative directions. The changes in demand and supply equation of skilled Man-power in the job market can affect your career advancement. However, salary surveys done by APICS in the US in the past show that APICS-certified professionals tend to earn more salary on average than non-certified professionals in the same role, proving a higher Preference for APICS-certified professionals in the Industry. Therefore, it can be confirmed that on average, Professionals certified in APICS are preferred over non-certified professionals in the relevant fields. This should in turn lead to better opportunities for you on completion of the course, compared to others, in the job market, increments and promotions, in the relevant job roles and career pathways.
Can SCM help in a pandemic situation like Covid-19 or a similar situation?
Yes Definitely. In a post-COVID-19 world, supply chain stress tests will become a new norm. The distributed global business model, optimized for minimum cost, is finished. Tomorrow's model demands new priorities in optimization.
Can the exam be given from home or we need to visit the test centers?
Exams can be taken online from your home or your workplace via the OnVUE system.
Who should pursue the APICS CPIM Certification?
The CPIM Certification is a globally recognized certificate for professionals in planning, production and inventory management roles. The CPIM course is offered by APICS, now known as ASCM. It provides participants with the knowledge and skills needed to effectively manage the supply of materials within an organization, from suppliers to customers.
Professionals involved in any aspect of supply chain management, ranging from purchasing to manufacturing, can consider enrolling for the CPIM Certification. It is also ideal for those who are interested in improving their career prospects or working towards a promotion. Professionals such as logistics personnel, production managers, operations managers, and warehouse managers can benefit greatly from this certification.
For professionals engaged in planning and inventory management roles, pursuing the CPIM Certification can enhance their expertise and perception among peers/employers. The CPIM certification testifies that the learner has undergone rigorous training on how to manage product supply chains.
CPIM allows professionals to be better equipped to tackle new challenges and foster further innovation within their organization. Ultimately, anyone involved in managing the supply chain throughout an organization should consider pursuing the CPIM certification.
What is the CPIM Certification Cost in India?
The CPIM Certification Cost in India can vary depending on the type of certification chosen and the APICS-certified partner Institute. KnoWerX is a Premier Elite Partner of ASCM, formerly known as APICS, this allows KnoWerX to offer the best cost for APICS Certification in the market. Generally, the CPIM certification cost usually includes different components: registration fees, exam fees, study material costs, and other related costs. To know the exact cost of CPIM, please contact us.
Many partner organizations like KnoWerX also offer discounts on CPIM Certification and other courses. Premier Certified APICS Partners like KnoWerX can help you save more of your hard-earned money while pursuing your certification course. Moreover, there are many scholarships and grants available that can bring down the overall cost of the APICS Certification.
It is strongly recommended that one should invest time and effort into researching all APICS Certification options when looking at the various SCM certifications in India. Taking into consideration many factors such as price range, recognition, accreditations, quality of education provided by each institute as well as reviews from past batches can help you make an informed decision about pursuing CPIM.
Will APICS CPIM study material be provided?
Yes, APICS Study material is provided by KnoWerX for CPIM. The study material is essential for completing the examination. The quality of study material can be a game changer when it comes to obtaining the CPIM certification. There are many resources available that can provide comprehensive knowledge of all topics related to production and inventory management. The study material provides a clear understanding of the fundamentals of operations management, the importance of supply chain management, and best practices and strategies for global operations management.
To help students prepare for their APICS CPIM certification exams, CPIM aspirants can provide books, audio-visual materials, practice tests with detailed answers and explanations, even mock tests are provided to provide learners practice with the exam format. There are also many of e-learning resources which provide interactive tools like simulations and games to reinforce key concepts. On enrollment, all learners will receive access to the Learning Management System (LMS) and other study resources.
In addition to the official book, there are other recommended study materials provided by APICS which would be beneficial for mastering each domain within the CPIM Course. These also include white papers / research papers discussing supply chain structures and processes, case studies highlighting best practices in various industries, concise checklists and user guides providing clear instructions on how to use specific softwares for efficient supply chain management. Our study materials are regarded as the best resources for CPIM Certification, because of the conciseness and simplification of concepts. We also provide a lot of practical cases and explanation to support a deep understanding of the SCM concepts. All these resources can be accessed through KnoWerX website and the official ASCM website.
Lastly, in order to successfully pass the CPIM exam, it is important that you devote time for studying and reviewing all topics covered under this certification course. Additionally, taking mock tests and doing self-assessments of your results will help you improve your scores before taking the actual exam . By using these resources well, you will have a better chance at achieving your goal of becoming a certified CPIM professional in this field .
For more details on the certification, registration, or any other query, please connect with our sales team on below mentioned numbers:
Western Zone: +91 77389 26464
Southern Zone: +91 99960 46464
Northern Zone, Eastern Zone & International: +91 84339 86464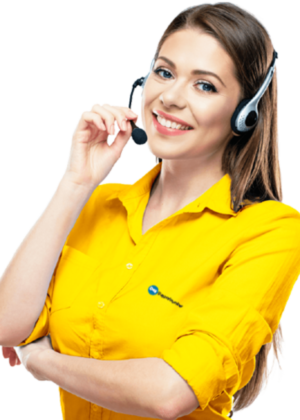 TRAINERS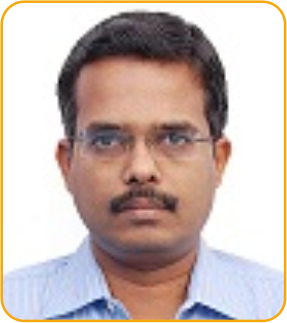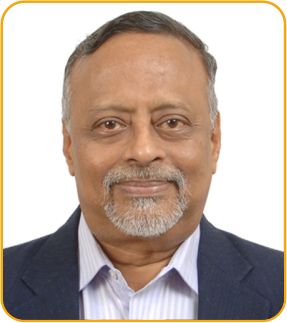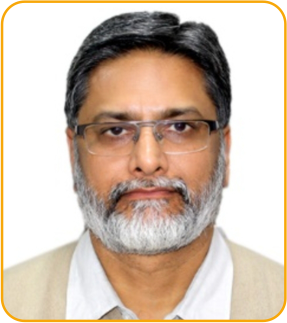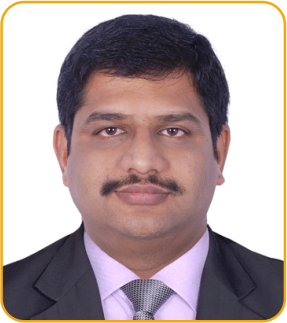 ESTEEMED CLIENTELE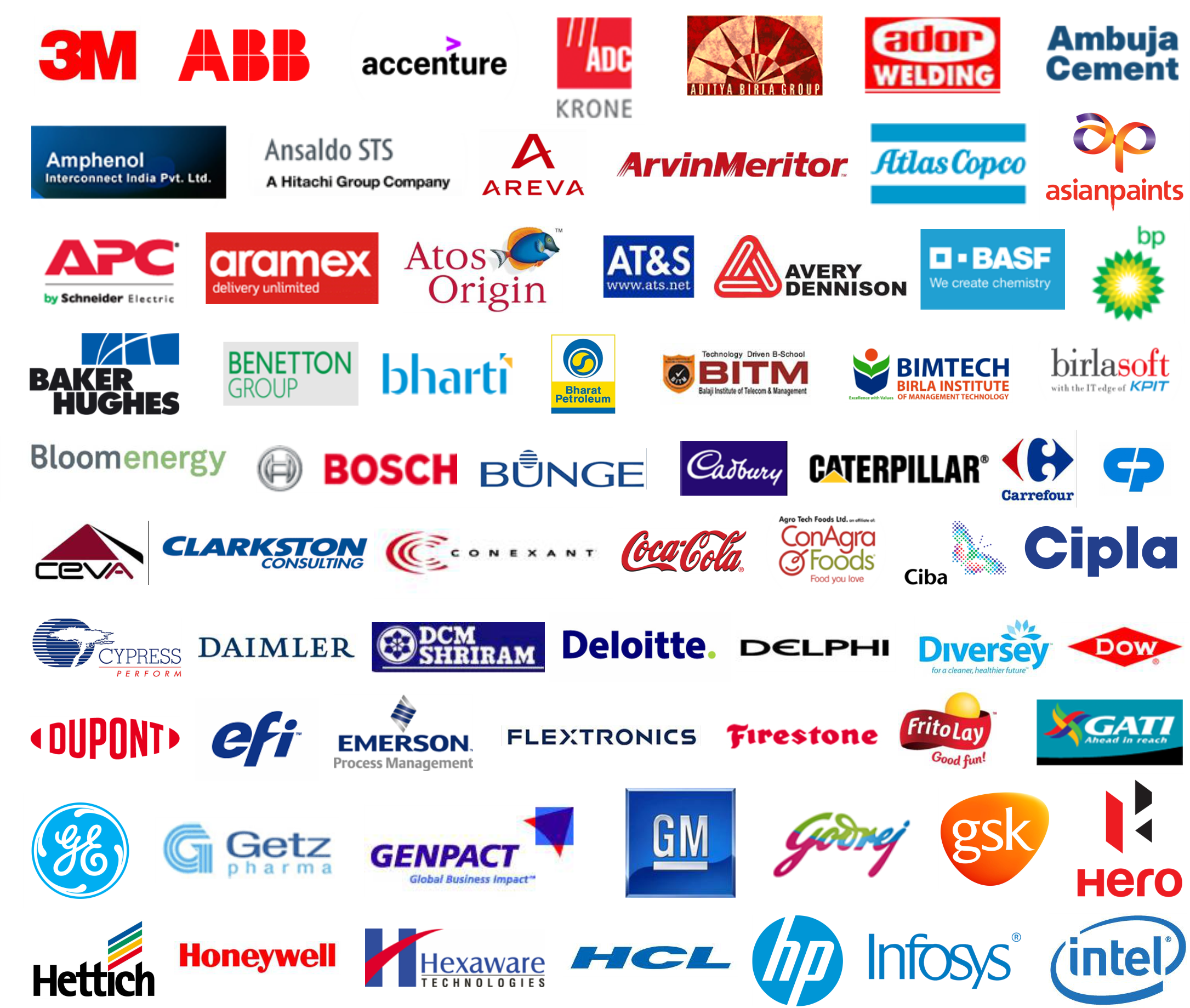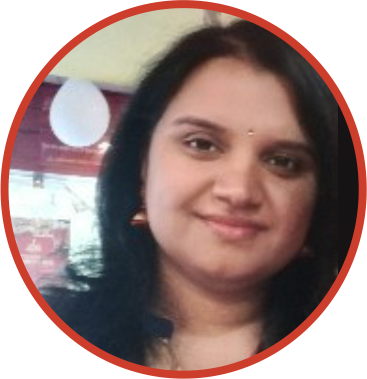 Ms. Reshmi.K.K, CPIM.
I really want to thank the whole team of KnoWerX and especially Mandira and Mr.Gopal Sahai. who had guided me through tough times.
I appeared for the ASCM CPIM Part 1 in 2019 and CPIM Part 2 in 2021. Nearly three years of bond with KnoWerX.
Must say the coordinators are very approachable and guided me in even very simple queries.
Once again special thanks to Mr. Gopal Sahai, who guided me in the right direction.He is really a mentor for me!!
Keep Rocking!!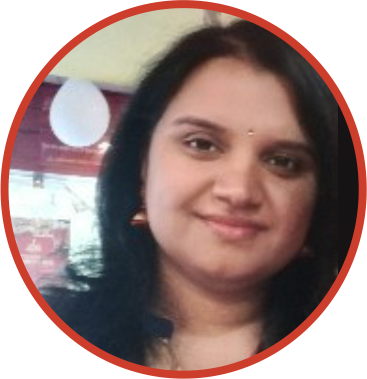 Merck Life science Pvt Ltd. Bangalore
Global Demand Planner- Senior Specialist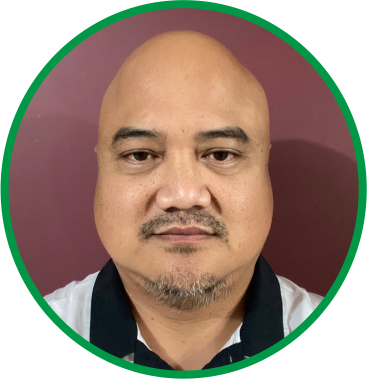 Mr. Archie Alano, CPIM.
I just want to say a Big Thank you to KnoWerX specially Mr. Gopal Sahai on his professionalism and patience when doing the APICS CPIM 2. The online training is well presented and there's a lot of flexibility. Mr Gopal support and patient help me passed and became CPIM Certified, I feel that his personal investment(after hours) on the training help a lot in regards to some topic that we don't understand.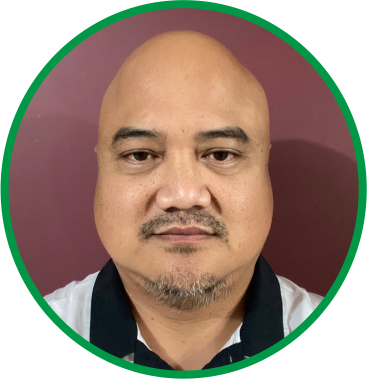 Demand Planner ANZ
Edwards Lifesciences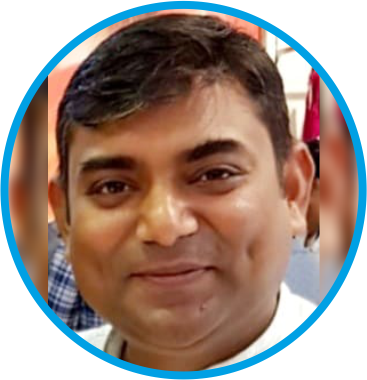 Ateev Srivastava, CPIM
Happy to share that I have completed my APICS CPIM Certification in Jun'2021. It was something which I was willing to do for a longtime& finally I took the plunge for it in 2020, all this while I received consistent support from team KnoWerX , they were very helpful at each phase of this journey right from beginning till the end.
I congratulate them for their Customer Centricity & positive intent.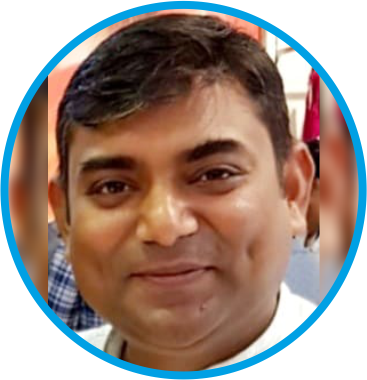 Michelin India Pvt Ltd.
Senior Manager in Supply Chain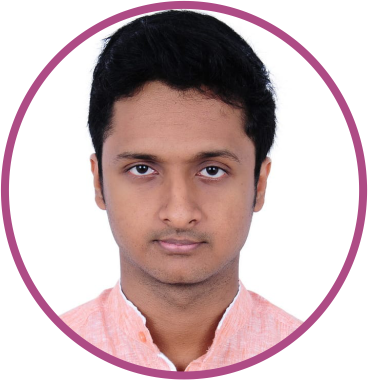 Mr. Haresanker S, CPIM
I am more than happy to clear the CPIM exam and get myself certified.
Knowerx Education has been a constant support and they were very professional throughout the duration of the Learning journey .They had assigned me the same coach for both parts which helped me a lot. Thank you for the support and guidance and setting new standards. I recommend all Supply chain aspirants to get certified through Knowerx Education for professional growth.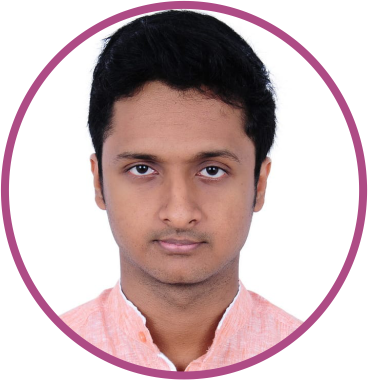 Interglobe Aviation Limited (InDiGo)
Technical Officer – Planning and Logistics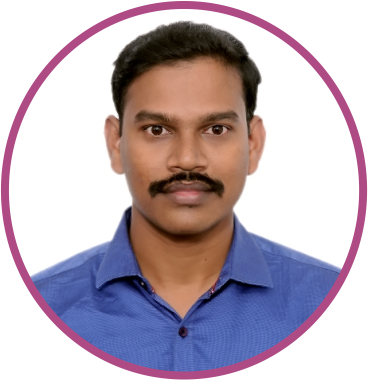 Mr. Mathivanan P, CPIM
KnoWerX team guided me all the way through the process of registering till scheduling my APICS online exams.
Extended their supports in timely delivery of study materials and online registration.
Their tele-guidance and counselling during the pandemic period helped me clear my CPIM ( Part-2) successfully .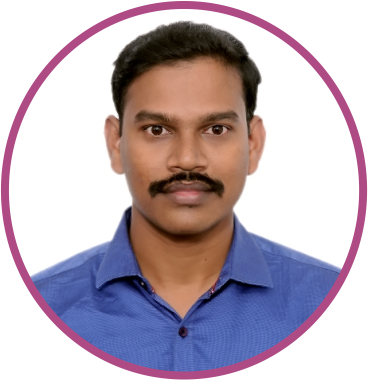 HPCL
Manager – Packaging, Development & Inventory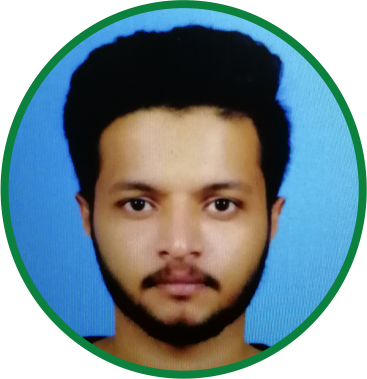 Mr Midhun Murali
My name is Midhun Murali and I had cleared my CPIM Part 2 exam with a score of 313 out if 350 and got APICS CPIM Certified.
I would like to thank you for the continuous and diligent support provided to me from your end for the self study program I opted for.
When ever I faced an issue during the course period, the kind of support you had provided has helped me a lot to avoid stressful situations.
An institution such as KnowerX is very much helpful for working professionals like me to take up challenging portfolio building goals such as APICS Certification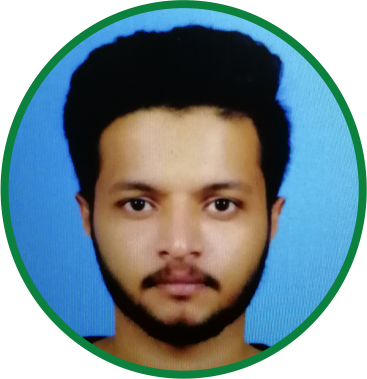 Caterpillar Inc.